Trend and Style – Metallic-Trend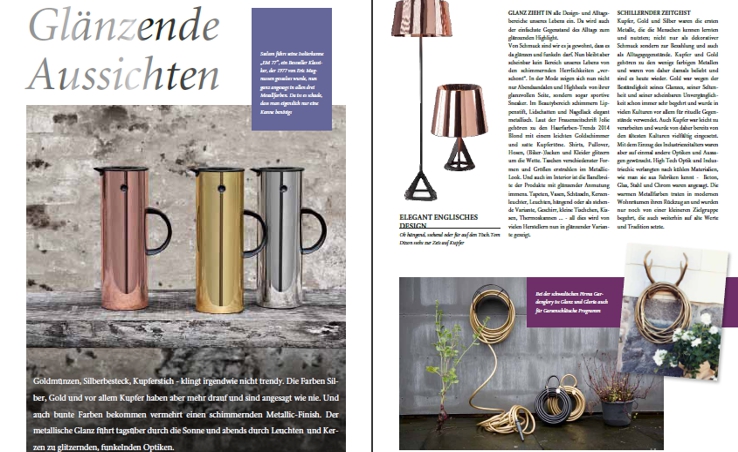 Ein Artikel über den Wohntrend zu "Metallic"-Optiken – vor allem Kupfer.
"Goldmünzen, Silberbesteck, Kupferstich – klingt irgendwie nicht trendy. Die Farben Silber,
Gold und vor allem Kupfer haben aber mehr drauf und sind angesagt wie nie. Und
auch bunte Farben bekommen vermehrt einen schimmernden Metallic-Finish. …"
Download des 6-seitigen Artikels, der in der Fachmagazin "Trend and Style", Göller Verlag, in der Ausgabe Winter 2013 erschienen ist.
Merken